Main Content
Make online business simple
Grow your business with an effective website & custom digital marketing strategy so that you can focus on doing what you love, book more clients, and create a bigger impact!
Download my free website planner and learn how to plan an effective website that attracts and books your dream clients.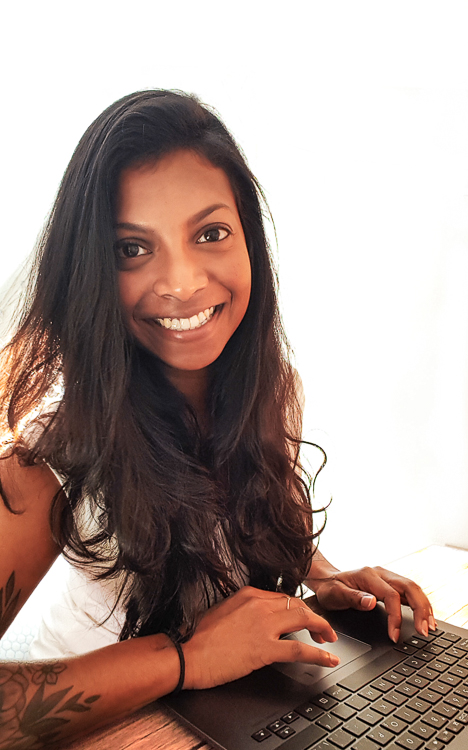 I'm Ruha and I help service-based businesses who feel overwhelmed by tech and marketing grow their online businesses so they can help more people, make a bigger impact, and earn more for themselves in order to pursue their passions.
You started your business because you're driven to make a huge impact on the issues that matter to you, and you want to do it on your own terms.
But now, you're frustrated because it feels like you never have enough time in the day, you're overwhelmed by having to figure everything out yourself, and you're afraid that you might miss out on clients and opportunities.
You're no longer confident that you can do things your way.
As a solopreneur, I have struggled with this myself. I was paralyzed by information overload and too many directions to choose from. And I couldn't find enough time to do it all!
I want to help you design a website that books your dream clients easily and makes you more money by being true to your brand personality... and without resorting to complicated SEO or marketing strategies.
Website Design

Custom websites that reflect your brand, attract and convert your ideal clients, and automate the client journey so you can increase your productivity and profitability in the long term.
Explore Options
Done in a Day

Intensive sessions with a one-day turnaround for the busy coach. Choose what you want me to complete in a day: refresh your branding, improve how your website looks or functions, or integrate a CRM or email automation for a more efficient workflow.
Learn More
Monthly Retainers

Ongoing behind-the-scenes website strategy & support, maintenance, and updates for businesses who want a long-term relationship with their designer to keep your site at peak performance throughout the year.
Explore Options
Are you ready to make a move?
Interested in working with someone who gets your vision, takes care of the nitty-gritty details, and helps you achieve your website goals? Let's take this to the next level and get to know each other!