I'm so glad you're here, because I've been where you are.
You're struggling with not having enough time to get to all your priorities.
You're terrified that you won't get enough clients to meet your income goals.
You're wondering if there's an easier way to create visibility and get in front of more people.
I'm Ruha and I help business coaches who are frustrated by marketing and tech to book more ideal clients, make more money, and have a bigger impact.
You're probably looking at what other coaches around you are doing, and you're afraid that if you aren't doing the same things, you'll miss out on clients and opportunities.
Maybe you even hired experts or took a course to figure out what to do, but you weren't clear on your direction and ended up feeling more frustrated.
What you need is someone who gets your vision, helps you gain clarity, and supports you as you work towards your goals without compromising your values and priorities.
I've struggled with this myself.
I didn't want to burn myself out trying to get clients, and I certainly didn't want to resort to manipulative approaches in my marketing.
But here's what did work for me: I focused on clarifying my brand message and updated my website to reflect who I am, speak directly to my ideal clientele (and let people know if we're not the right fit), and automated my processes to save me time and help me maintain my boundaries – chronic people-pleaser here!
I got to build my business the way I want to – through genuine engagement with people – no scrambling to batch social media content or offer free webinars with a pitch at the end, and no sleazy or emotional manipulation to drive sales.
How do you get there?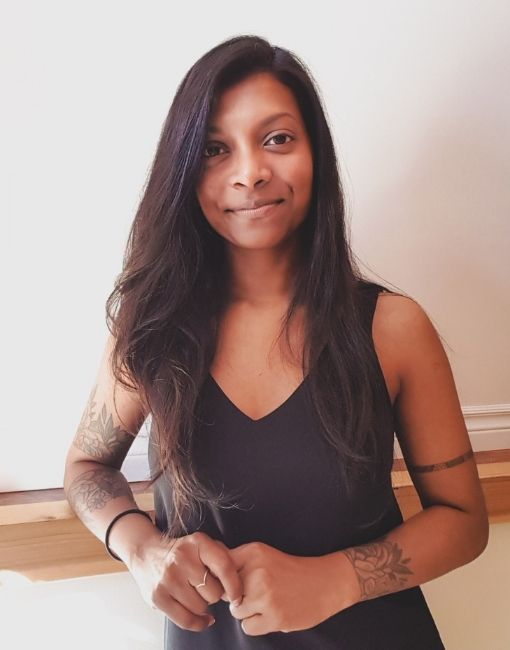 I strongly believe that women entrepreneurs can run profitable businesses that fulfill their mission and allow them to live the life they want.
That's what I help business coaches do: find clarity around your business and marketing goals, feel confident showing up, and simplify your tech so you can make the impact you want to have and live life on your terms, whether that's spending more time with family, being able to travel more, or having the resources to volunteer for the causes they are passionate about.
After all, shouldn't being your own boss mean that you get the freedom to design how you run your business and your life?
Here's the thing. As a coach, you know there isn't a formula, template, or method that guarantees success for your clients.
Similarly, there isn't a magic marketing strategy, website template, or business tool that will bring you guaranteed success.
Just as each person's practice needs to reflect themselves, their values and their style, your website needs to reflect your brand, personality, values, and goals to get results.
I've developed a process that helps us get clear on your unique message and how your website fits into your overall marketing system, so that you stop feeling like you don't have enough time to do it all and start getting more clients.
Ready to take action?
Having a website built on clear strategy has allowed me to offer my services in a way that is true to me. It speaks clearly to clients I love working with and helps me book my calendar out consistently. It streamlines my digital processes so I spend less time managing the details of my business and more time connecting with my audience and serving my clients. And it lets me live my life the way I want to.
Are you ready to design a website that helps you grow your business in a way that feels right to you?
Get the website planner that I use with my clients and start planning your own website to get more dreamy clients!
Behind the Scenes
Until I started this business, the job that paid me best (based on hourly rates) was between the ages of 13-17 when I was a self-employed tutor for students who had trouble learning in the classroom. Running my own business has worked out in my favour so far and has given me more time and freedom than any employed position I've been in.
I look forward to hiring my own team someday in the near future and I want to extend to them the same benefits that I get from running my own business.
My favourite playlists when I need to get productive are: "spy music", opera, and recordings of storms.
I'm constantly drinking tea and haven't figured out yet if it's acceptable to be constantly sipping out of my massive mug while I'm on Zoom calls.
After struggling with sales funnels and marketing systems that other coaches and industry leaders teach, I've discovered what works for me. I'm a busy entrepreneur just like you and my marketing strategy is built around one big thing: personal connection – ideal for me because I love meeting and engaging with people one on one. I no longer feel overwhelmed trying to plan and execute complex strategies or wonder why potential clients aren't becoming paying clients.
I now work with some of the most inspiring people I've met: people with big hearts, big missions, and an ambition to make a difference – not just for themselves but for the people they serve.
Get the website planner that I use with my clients and start planning your own website to get more dreamy clients… no complicated SEO or marketing strategies involved.
---
A proud member of: